The Lavender Essential Oil is a type of Natural Essential Oil, having numerous benefits. The established health advantages of Lavender Essential Oil include its capacity to decrease stress and anxiety, eliminate nervous tension, relieve pain, disinfect the skin and scalp, prevent acne, increase blood flow, and assist with breathing issues. In aromatherapy, lavender oil is used extensively and works as a natural sleeping aid. Its powerful antibacterial nature makes it a great cleanser and deodorant for the family.
What is Lavender Essential Oil?
The Lavender Essential Oil is obtained mainly by steam distillation from the lavender plant flowers. Lavender flowers are known for their soothing fragrance and have been used for centuries to make potpourri. The lavender name is derived from Latin word Lavare, meaning "washing.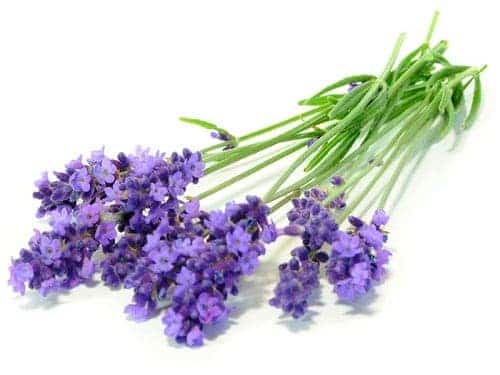 The Lavender Essential Oil is pure oil and varies from some commercial oils of lavender that can be diluted and often purchased as perfumes. Due to their fresh and floral scent, lavender perfume and body sprays are popular. On the other hand, pure essential lavender oil is often used in a variety of forms including as an oil for aromatherapy, in gels, infusions, lotions, soaps, baby products and candles. It is also used for making tea, lemonades, syrups, aromatic drinks, and baked food.
Lavender Oil Benefits and Uses
The powerful health benefits of essential lavender oil include:
The Lavender Essential oil is an excellent essential oil to have on hand as it helps cure minor cuts, bruises, and burns. The essential oil boosts collagen synthesis and heals skin tissues. To increase blood circulation and healing, simply rub a few drops of essential lavender oil on the area of burns. It can also be used to relieve irritations of the skin and sunburn.
Although lavender has traditionally been used owing to medicinal properties in many cosmetic and therapeutic applications, recent research proves that lavender oil has powerful neuro-protective characteristics. The oil also helps boost the body's antioxidant capacity and inhibits oxidative stress.
Applying a few drops of lavender oil can provide relief from migraines, headaches, anxiety, nervous tension, and mental stress. To reduce nervous exhaustion and restlessness, you can also add a few drops of lavender oil to your bath water.
Lavender oil is widely used for various respiratory problems including infection of the throat, Flu, Cough, Cold, Asthma, congestion of the sinus, bronchitis, cough, laryngitis, and tonsillitis. It can be placed in an essential oil diffuser for aromatherapy or, alternatively, it can be applied to the neck, chest, and back skin. It is also added to many cold and cough vaporizers and inhalers. The stimulating nature of Lavender Essential oil can also loosen the phlegm and alleviate Breathing-Related Congestion. This helps in speeding up the breathing process and helping the body eliminate phlegm and other unwanted material naturally.
Lavender Essential Oil induces sleep and is frequently used as an alternative insomnia therapy. Put in your palms a few drops of Lavender Oil and rub it on your pillow covers and bed-sheets. It will guarantee the sleep of a nice night. Research has demonstrated a substantial improvement in the quality of sleep and a constant beneficial impact of heart rate variability with increased parasympathetic modulation.
Thus, we have seen the key benefits and details allied to Lavender Essential Oil. You can approach Herbs Village to get high quality Lavender Essential Oil.