Argan oil is not very renowned to people, but the effectiveness of the oil make your skin, hair and nail perfect. It has made with the lot of natural herbs like Vitamin E, fatty acid, Polyphenols and much more. Get the best solution with Argan oil and make your nails polished, smooth, shiny and lustrous.
An overview of Argan oil
As tea tree oil or virgin coconut oil, Argan oil is not very well-known to people. And some out there who just heard about the oil may not have a thorough knowledge of this. This regular oil from is basically derived from the grains of Argan tree via a simple process which is called extraction. Getting the oil from Raw Herbs Supplier will be the benefit for you.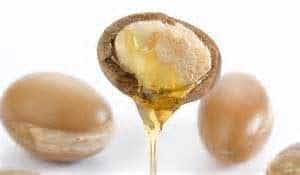 As people get older, so does their skin, hair, nail, etc. Every individual want to protect their skin, hair as well as nails from damage. Nails are important for every woman, and they always want to keep it perfect. Are you suffering from having a bad nail and finding for an upright option to make your nail healthy and glossy? Then get the best solution by combining Aloe Vera Gel and Argan oil and make your nails polished, smooth and lustrous.
Know about the ingredients of Argan oil
Argan oil is natural and useful oil that can protect your nails, hair, and skin from damage. This has made of many natural and herbal ingredients. Such as
Vitamin E – Vitamin e is an antioxidant which fights with radicals and it also improve the capacity of your skin to stay back from dryness and hold in moisturized. It genuinely enhances the effectiveness of the sunscreen and helps you to heal the dry and damaged skin. Along with vitamin E, it also contains olive oil.
Essential Fatty Acids – Argan oil contains the extreme level of fatty acids, and that ensure the health of the cellular membranes. It keeps your skin firm and elastic while enhancing the retaining of moisture.
Oleic & Linoleic Acids – Linoleic Acid performs as a healing agent as well as ordinary anti-inflammatory.
Natural Antioxidants – Protect your skin, hair, and nails from chemicals, pollution and sun damage and a lot of environmental factors.
Benefits of using Argan oil
Make your nails strong and healthy- nails easily get damaged with external pollution, chemicals and overuse of nail polish. In that case, you must apply argan oil on your nail to make it smooth and sleek. You can simply get the argan oil from Raw Herbs Supplier.
Prevent peels and splits – Splits and peels offer to weaken nails. By mixing Aloe Vera Gel and Argan oil, you can protect the nails from external damage. In fact, it helps you to get back normal nail's length.
Moisturize your nails– If you find flaky and dry nails, you can apply Argan oil on your nails. It will help you to make your nails smooth and glossy. As this oil contains Vitamin E, it will restore the nails to its previous health. It carries anti-fungal properties which will remove unsolicited microorganisms and germs from your nails.