Basil Essential Oil is made from the basil Ocimum plant, which in some places is also referred to as sweet basil oil. The basil plant leaves and seeds are the major medicinal components of this herb that are used regularly in kitchens and recipes worldwide. In Europe, central Asia, India, and Southeast Asia, basic basil oil is widely used. This oil is widely used in the Mediterranean region for culinary purposes and is still an active ingredient in many Italian foods, such as pesto. It is also used in the production of pasta and salads.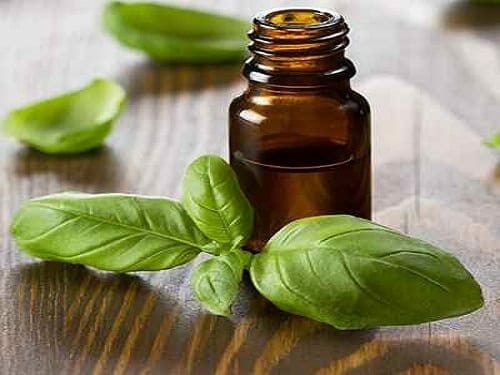 The health benefits of pure basil essential oil includes its ability to alleviate nausea, inflammation, indigestibility, constipation, respiratory problems and bacterial infections. Basil was used widely for various medicines (Ayurvedic medicine) in old times in places like India. Diarrhoea, cough, constipation, indigestion and certain skin conditions have been treated using the herb.
Cosmetic applications
Pure Basil essential oil is topically used and massaged into the skin. The basic health benefits of basil essential oil include enhancing the skin and hair's lustre. This is extensively utilized to improve your skin tone in many skin care supplements. The symptoms of acne and other skin infections are also treated effectively.
Digestion
Basil essential oil, which is a Natural Essential Oil, is also a digestive medicine for improvement of general digestion. Basil is used in the relief of indigestion, constipation, stomach cramps and flaccidity, as it has carminative effects. It is also colic and is thus used for bowel pain reduction.
Cold and Cough
Cold Basil essential oil relieves colds, influenza and associated fever effectively. It is commonly used to decrease the symptoms of whooping cough due to its antispasmodic nature.
Asthma and Bronchitis
It may also be used to alleviate symptoms of asthma, bronchitis, and sinus infections, together with its cough relief functions.
Stress Relieving
It is widely used in aromatherapy because of the soothing nature of this essential oil. This essential oil is used to relieve tension, mental fatigue, melancholy, migraines and depressions when smelled or consumed. This essential oil provides mental force and clarity as well.
Improves blood flow
Basil essential oils enhance blood flow, contribute to the growth and optimization of various body metabolic functions.
Alleviates Pain
Basil Essential Oil is an analgesic oil which provides pain relief. That is why it is often used in arthritis, injuries, burns, bruises, scars, skin injuries, operational rehabilitation, sprains and headaches.
Eye Care
Basil essential oil is ophthalmic and can sooth eye problems rapidly.
Prevents Vomiting
Basil essential oils can be used to avoid vomiting, especially when motion sickness is the source of the nausea, but also for many other causes.
Heals Itching
Basil Essential Oil is also a good option to reduce bites and stings from honey bees, insects or even snakes.
Thus, we have seen in detail, various benefits of Basil Essential Oil. There are many other essential oils available in the market, but this particular essential oil is packed with enormous benefits.